BEGINNER QUILTING CLASS - PLACEMATS
Learn the basics of quilting when making these placemats. It's like making a quilt in a small format!
Part 1 on Saturday, May 4, 2019 from 10 am to 3 pm
Part 2 on Saturday, June 1, 2019 from 10 am to 3 pm
Cost: $20 for each session + supplies (NEW DATES FOR SEPTEMBER 2019 WILL BE AVAILABLE SHORTLY)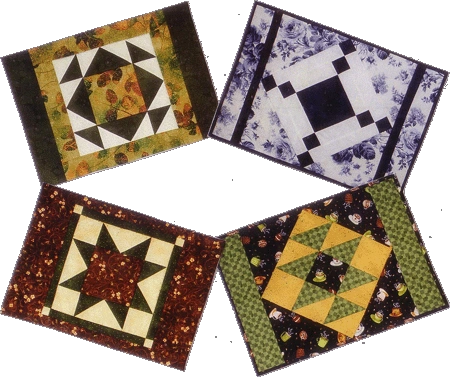 *******
MACHINE QUILTING ON A LONGARM with Suzanne
Would you like to try the Q'nique longarm machine at the store? Suzanne will guide you how to quilt with a longarm machine.  In this class, you will learn how to operate the machine, load a quilt on the frame and practice easy quilting patterns on muslin.
Est-ce que vous aimeriez essayer la machine à piquer Q'nique au magasin? Suzanne vous aidera à piquer avec cette machine. Durant cette session de base, vous apprendrez comment opérer la machine, installer une courtepointe sur les rails et pratiquer des patrons simples sur une pièce de cotton.

WEDNESDAYS from 10 am to noon - LES MERCREDIS de 10h à midi
Cost/Coût: $40 + supplies/fournitures

May 8, 2019
****
HOW TO QUILT A BIG DREAM PANEL with Suzanne (by appointment)
If you are interested, please send me an email or call the store at 705 563 8333.
C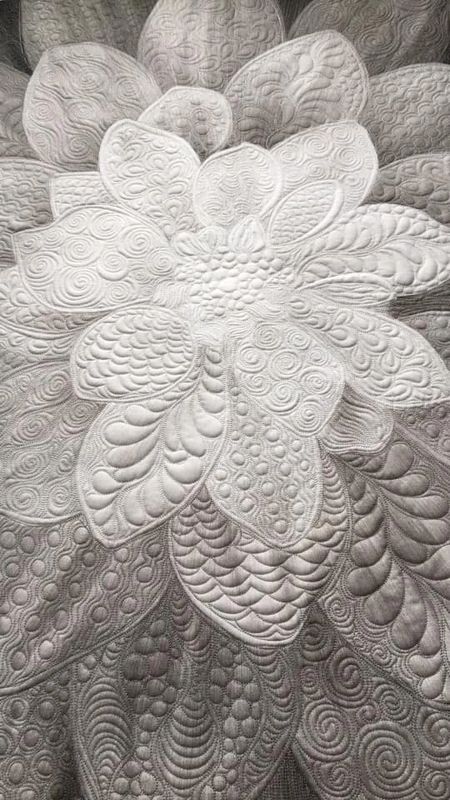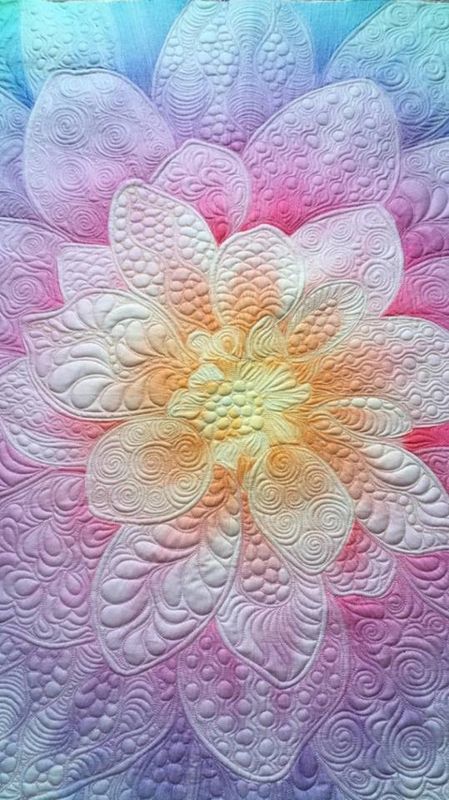 ******
SEWING WITH KIDS ... COURS DE COUTURE POUR LES ENFANTS:
We have set aside two days in August so the kids can can come and create! The project will depend on the child's sewing experience. Some of the projects include making a pillowcase, a zippered pencil case, a ruffle bag, a tote bag, an electronics & cord organizer, or a placemat. DATES: August 7 & 21 from 10 am to 3 pm Call the store at 705 563 8333 to register your child. Cost $10 per course plus supplies. Nous avons réservé deux jours de couture au mois d'août pour que les enfants puissent venir au magasin et créer! Le projet dépend de leur niveau d'expertise. Les projets suggérés: une taie d'oreiller, un coffre avec fermeture éclair, choix de deux sacs ou un napperon. DATES: 7 et 21 août de 10h à 15h. Coût 10 $ par cours + les fournitures. Appeler le magasin au 705 563 8333 pour inscrire votre enfant.