TOWN SQUARE QUILT, Saturday, February 2, 2019 from 10 am to 4 pm 
or Wednesday, March 6, 2019 from 10 am to 4 pm (call the store to register for all courses shown here: 705 563 8333)
Cost $20 + supplies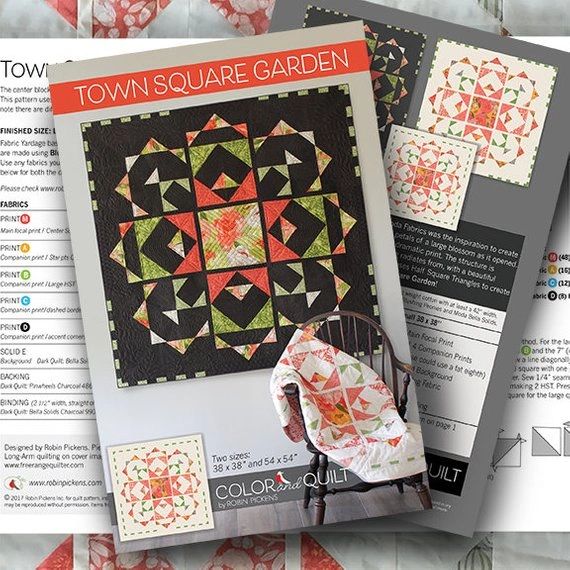 Here's the sample we have in the store: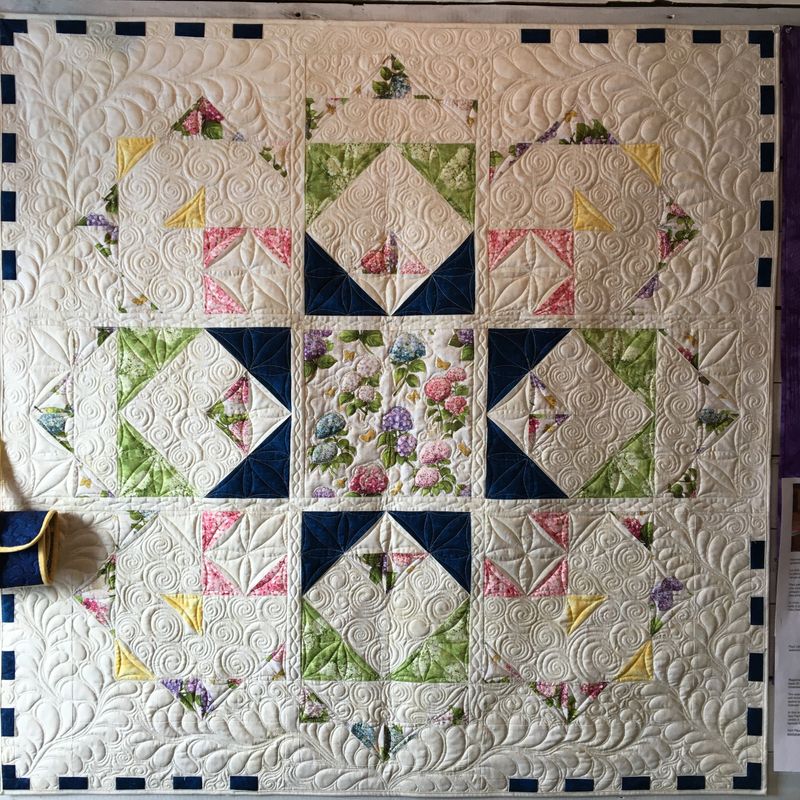 ****
STASH AND DASH with Guylaine, Saturday, February 16, 2019 from 10 am to 3 pm
Cost: $20 + supplies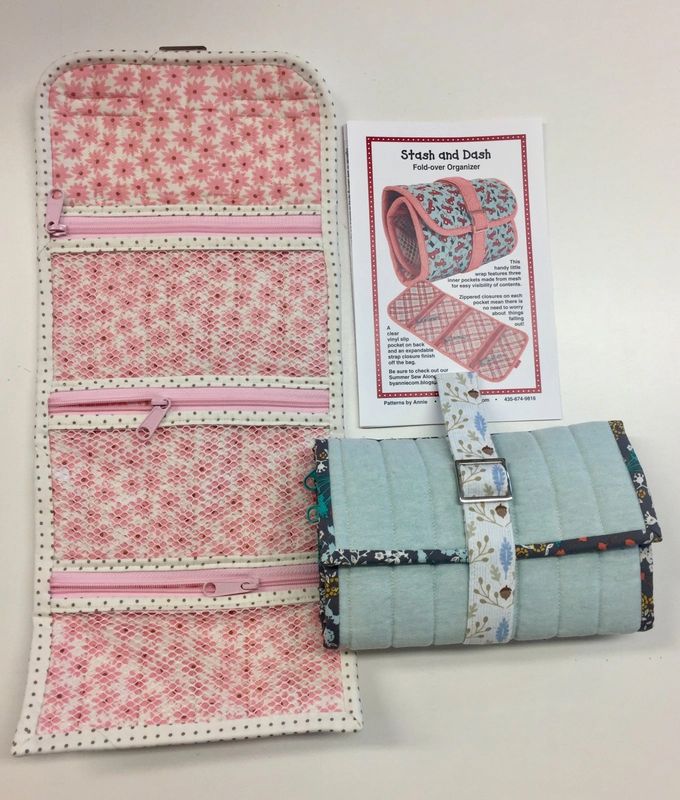 ****
INFORMATION SESSION ON WEIGHTED BLANKETS with Suzanne, Saturday, March 2, 2019 from 10 am to noon
Cost: $10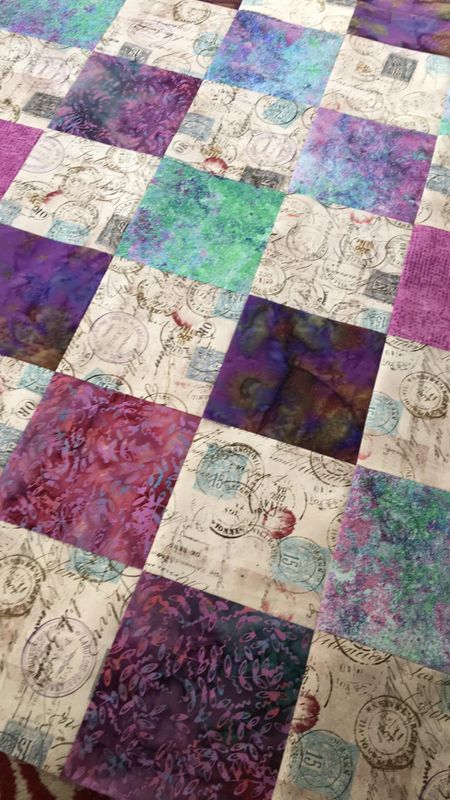 ****
BEGINNER QUILTING CLASS - PLACEMATS
Learn the basics of quilting when making these placemats. It's like making a quilt in a small format!
Part 1 on Saturday, February 23, 2019 from 10 am to 3 pm
Part 2 on Saturday, March 9, 2019 from 10 am to 3 pm
Cost: $20 for each session + supplies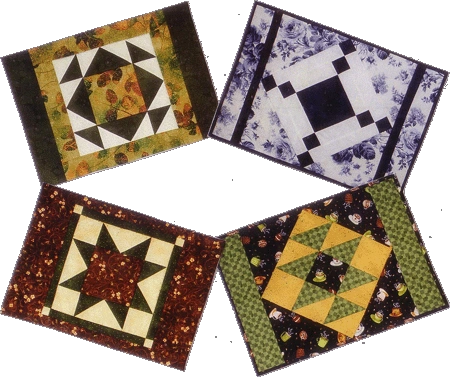 ****
MARCH BREAK WITH THE KIDS - Classes will be scheduled Monday to Friday of the March break from March 11 to 15, 2019 
Children 8+ are invited to sew with us during the March break. We promise fun projects that may include, pillowcases, fold-it and sew-it bags, totes, placemats, coin purse, burp pads, small quilt, etc. No experience necessary. All you need is a sewing machine, some supplies and a positive sewing attitude! If you do not have a sewing machine, we will lend one to the child. 
Cost: $10 per course + supplies
CALL THE STORE AT 705 563 8333 TO REGISTER
Les enfants de plus de 8 ans sont invités à venir coudre durant le congé de mars. Nous avons plusieurs projets intéressants à suggérer tels que taies d'oreiller, petits sacs, napperons, etc. Pas d'expérience requise. Vous devez apporter une machine à coudre (on peut vous en prêter une) et quelques fournitures.  
Coût: 10$ par cours + fournitures
PERFECT PLACEMATS - Monday, March 11, 2019 from 10 am to 3 pm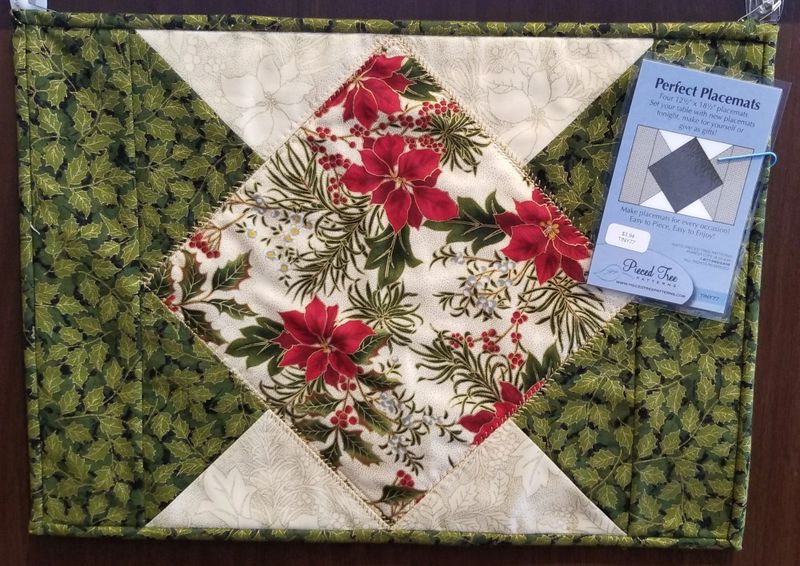 PENCIL CASE - Thursday, March 14th from 10 am to 3 pm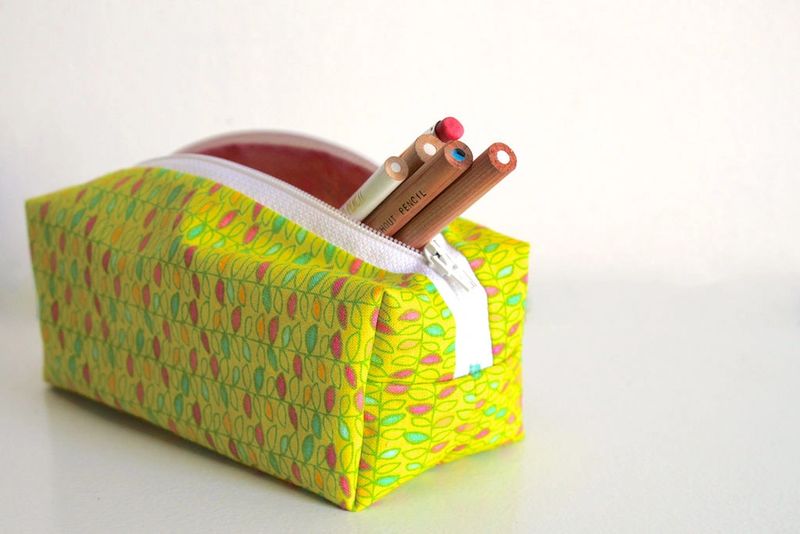 FIRST TIME QUILTERS (PILLOWCASE OR FOLD IT BAG): Friday, March 15 from 10 am to 1 pm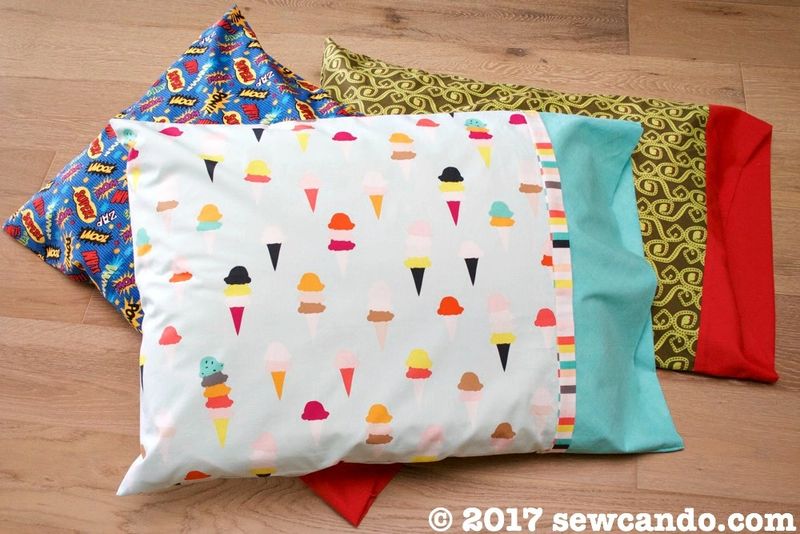 MOTHER DAUGHTER SEWING DAY: Wednesday, March 13th from 10 am to 4 pm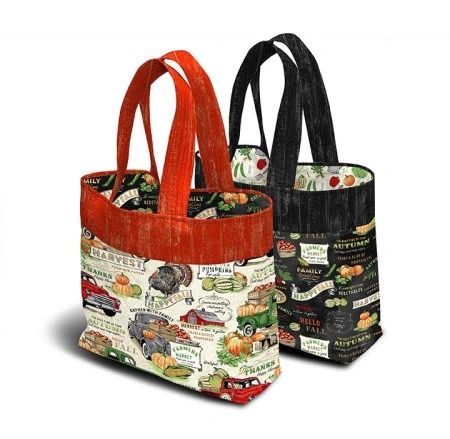 ****
MACHINE QUILTING WITH RULERS - INFO SESSION WITH HUGUETTE
Saturday, March 23 from 10 am to 1 pm
With a set of Westalee templates along with a special ruler foot, Huguette will be doing demos with many of the rulers in the set. You will see how stunning designs can be created with your domestic machine.
Cost: $20
SESSION D'INFORMATION AVEC HUGUETTE - PIQUAGE À LA MACHINE DOMESTIQUE AVEC DES RÈGLES
Samedi le 23 mars de 10h à 13h 

Les règles Westalee permettent de piquer de manière professionnelle vos patchwork sur votre machine domestique. Elles vous aideront si vous avez du mal à maitriser le piqué libre, et vous pourrez faire plusieurs motifs originaux.
Huguette utilisera ces règles et un pied spécial pour piquer de beaux motifs.
Coût: 20$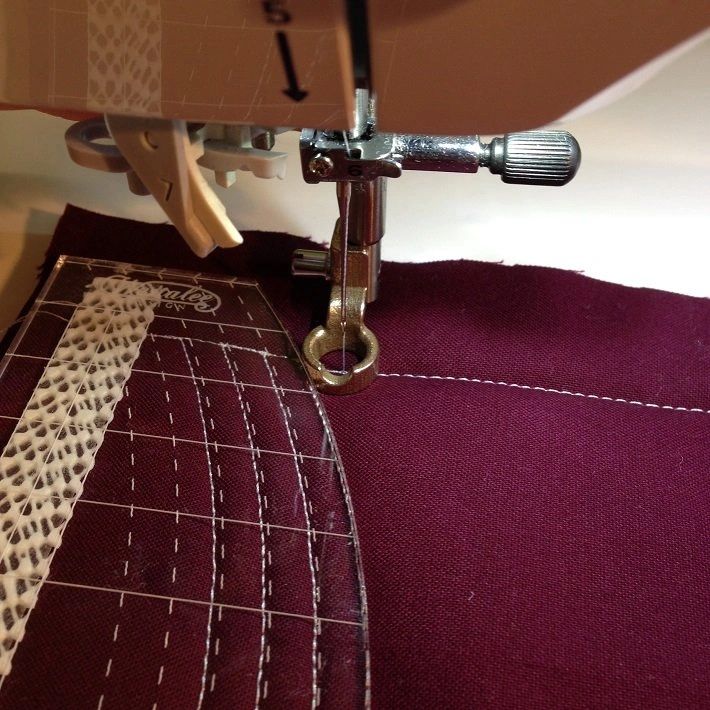 ****
MACHINE QUILTING ON A LONGARM with Suzanne
Would you like to try the Q'nique longarm machine at the store? Suzanne will guide you how to quilt with a longarm machine.  In this class, you will learn how to operate the machine, load a quilt on the frame and practice easy quilting patterns on muslin.
Est-ce que vous aimeriez essayer la machine à piquer Q'nique au magasin? Suzanne vous aidera à piquer avec cette machine. Durant cette session de base, vous apprendrez comment opérer la machine, installer une courtepointe sur les rails et pratiquer des patrons simples sur une pièce de cotton.

WEDNESDAYS from 10 am to noon - LES MERCREDIS de 10h à midi
Cost/Coût: $40 + supplies/fournitures
January 16 & 30, 2019 (FULL)
February 13 & 27
March 20 (FULL)
April 3 & 17
****
DINNER IN THE ROUND PLACEMATS - NAPPERONS RONDS
Four placemats made with four fat quarters.
Quatre napperons faits avec quatre "fat quarters"

Saturday, January 26 from 10 am to 3 pm
Samedi le 26 janvier de 10h à 15h
OR - OU
Wednesday, February 6 from 10 am to 3 pm
Mercredi le 6 février de 10h à 15h

Cost: $20 + supplies
****
HOW TO QUILT A BIG DREAM PANEL with Suzanne (by appointment)
If you are interested, please send me an email or call the store at 705 563 8333.