THIS SECTION IS USED TO SHOWCASE QUILTS I HAVE QUILTED FOR CUSTOMERS OR PIECES OF MY OWN COLLECTION.
PIÈCES PIQUÉES À LA MACHINE "LONG ARM" PAR SUZANNE GAUTHIER
The quilted designs you see here are not stitched with an automated program. The machine is hand guided by me 
to create the designs.
FRANCES BUTTERFLIES, Pattern by Elizabeth Hartman (2018)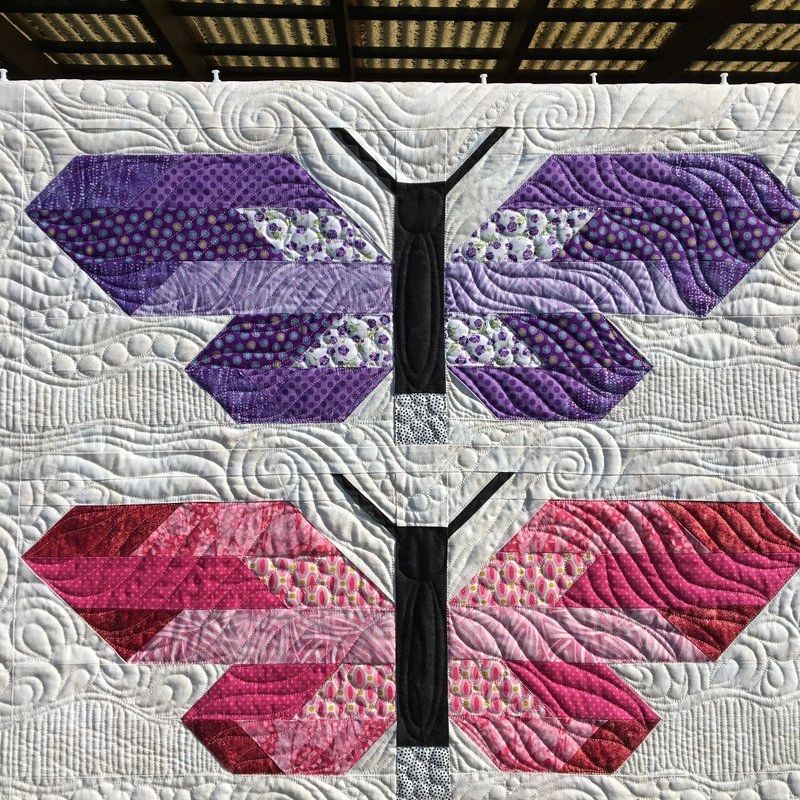 MOXIE, pattern by Tula Pink (2018)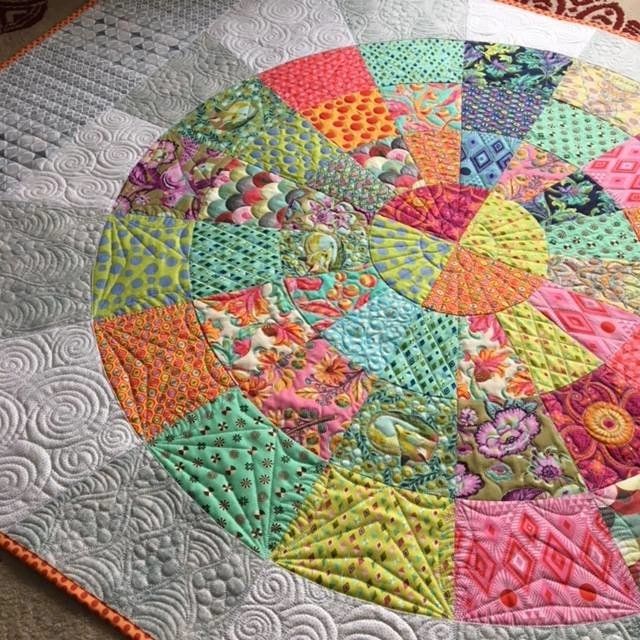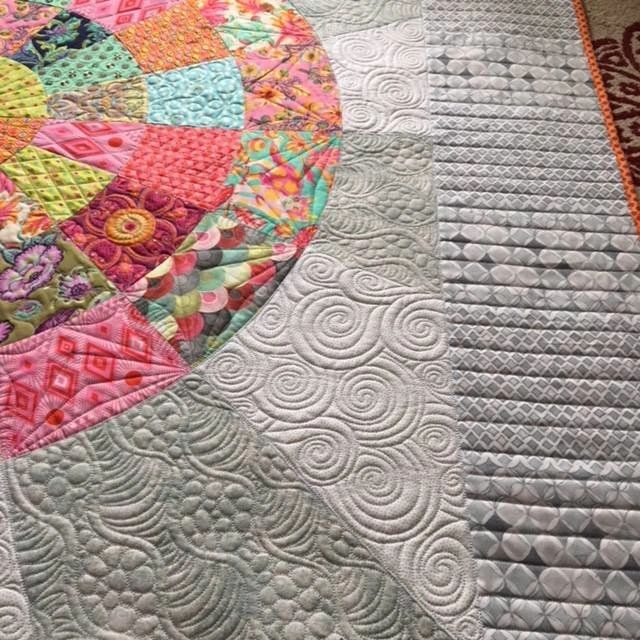 ON A WHIM (sold)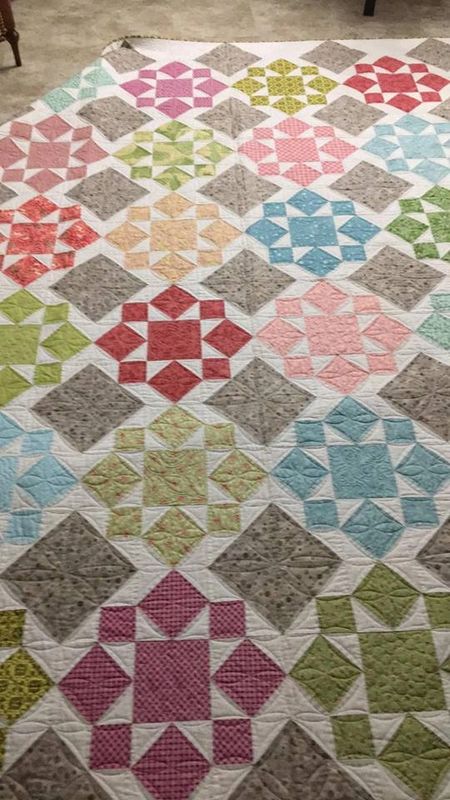 BIG FLOWER DREAM PANEL completed on January 15, 2019