Services


Servicing and repairs to Husqvarna Viking and Singer sewing machines purchased at our store
Entretien et réparation des machines Husqvarna achetées à notre magasin.

When you purchase a machine from us, you do not buy your machine and walk out the door. We want you to know your machine, feel confident in what you are doing. We give you tutorials on how to use it, we give you support and we offer servicing and repairs.
Contact Us
---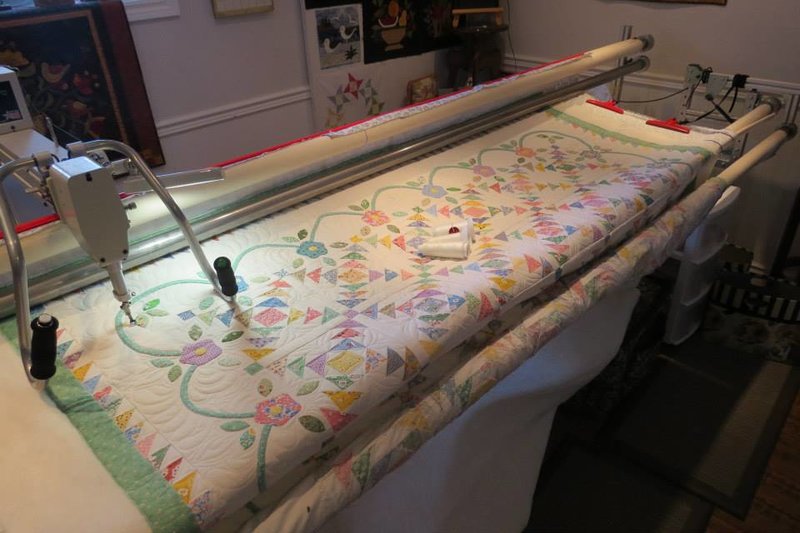 Batting is extra, thread is included in the fee
This fee includes:
Sometimes ironing both top and backing;
Cut the batting;
Install the backing, batting and top on the frame; adjust the side clips;
Choose the colour of thread for top and backing, wind bobbins;
This process takes about an hour
Next:
Choosing the best quilting design for your quilt for borders, inner borders, block
Machine quilting the whole piece – the time needed for this depends on the density of the quilting, anywhere between six to ten hours
After completion, check top and bottom to make sure no area was forgotten
Remove quilt from frame
Common problems encountered during machine quilting – wavy borders!!
Please measure your borders BEFORE sewing them unto the quilt. Also, if possible, cut inner borders and borders on the LENGTH of the fabric. This process will totally eliminate wavy borders. A bit of a wave can sometimes be evenly distributed and quilted out. But don't count on it being quilted away every time. Take the time to measure, cut and sew borders properly. It's the recipe for a perfectly flat quilt! Every time!
Batting is available at the store so no need to bring it with you top and backing. My favorite batting is Hobbs 80/20. Wool and thin polyester battings are also good choices that we carry.
Take the time to browse on the many pieces I have quilted in the past to give you an idea of the type of work I do. Let me turn your quilt top into a piece of art!