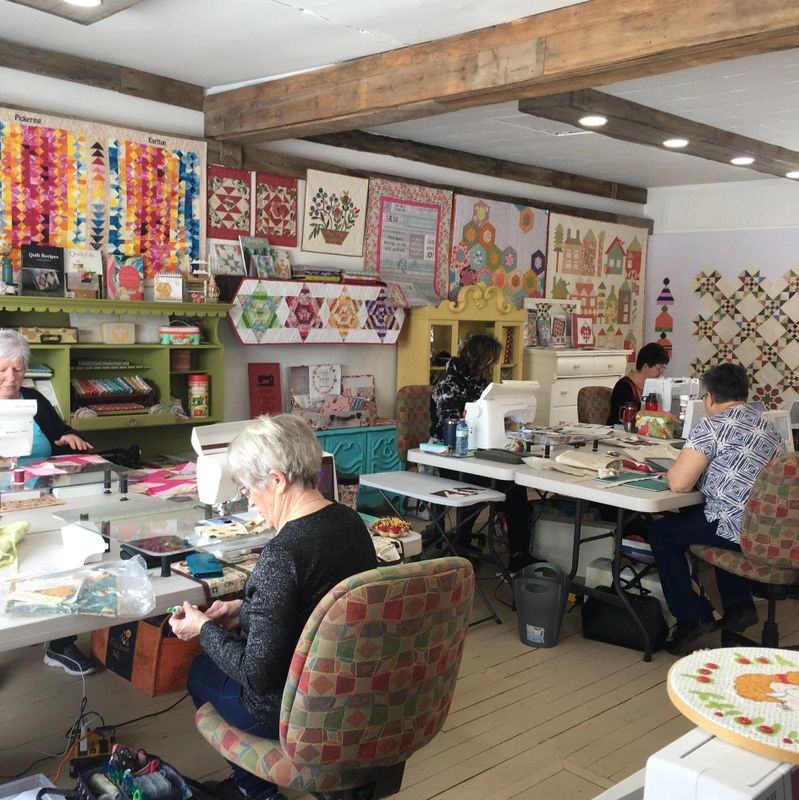 Open Monday to Saturday
******** STORE EXPANDING IN FEBRUARY 2022 **********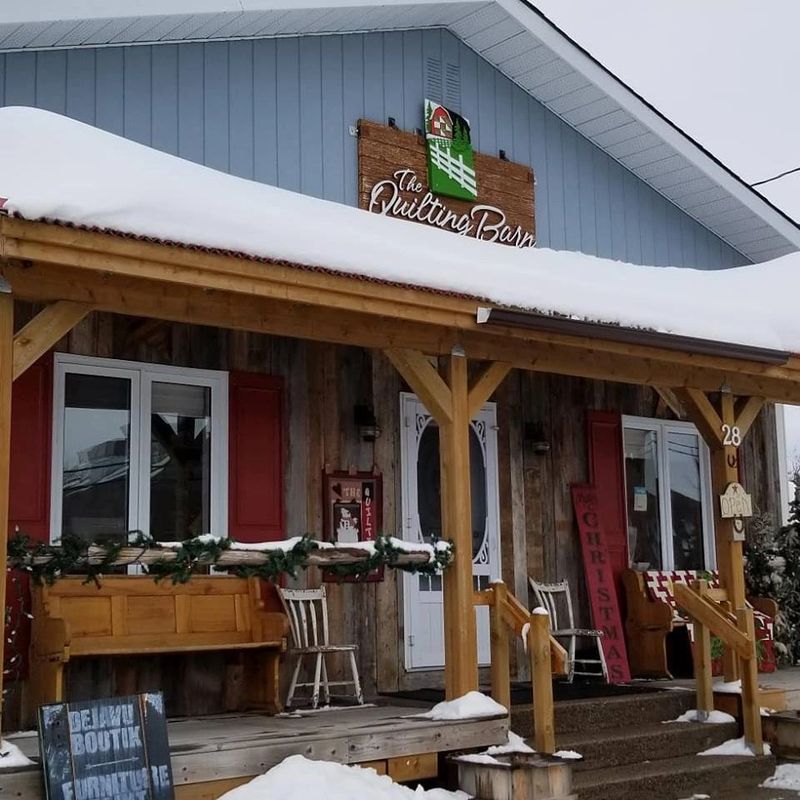 Quilters from South River, ON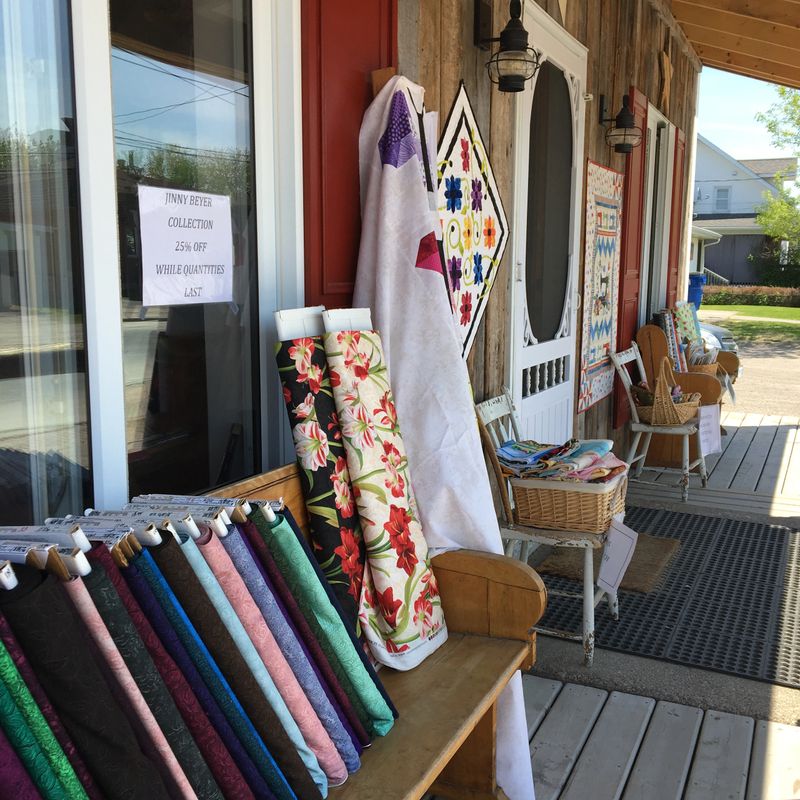 Summertime is great to put our fabrics outside!!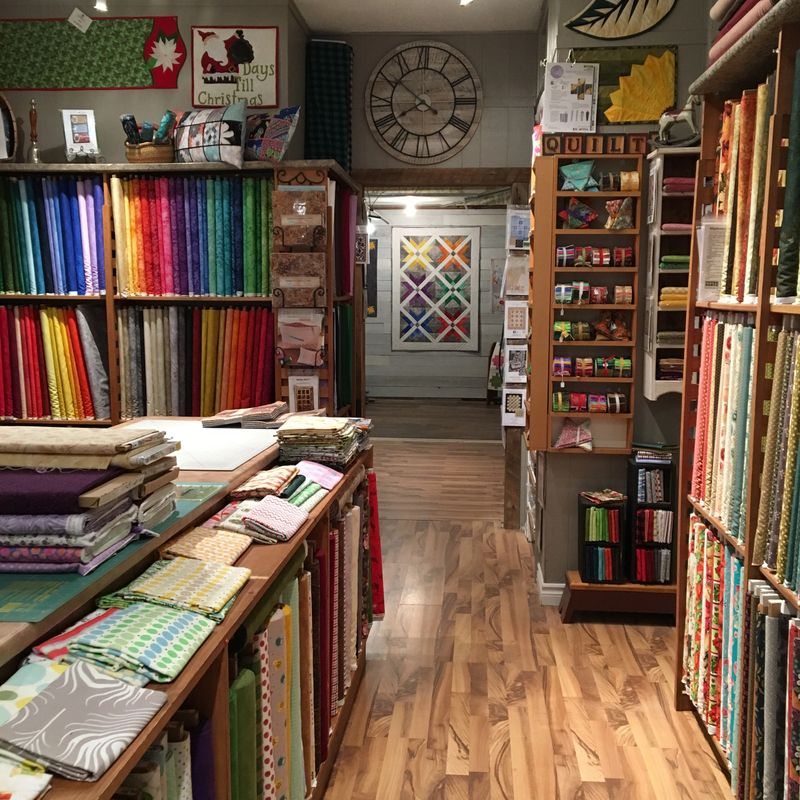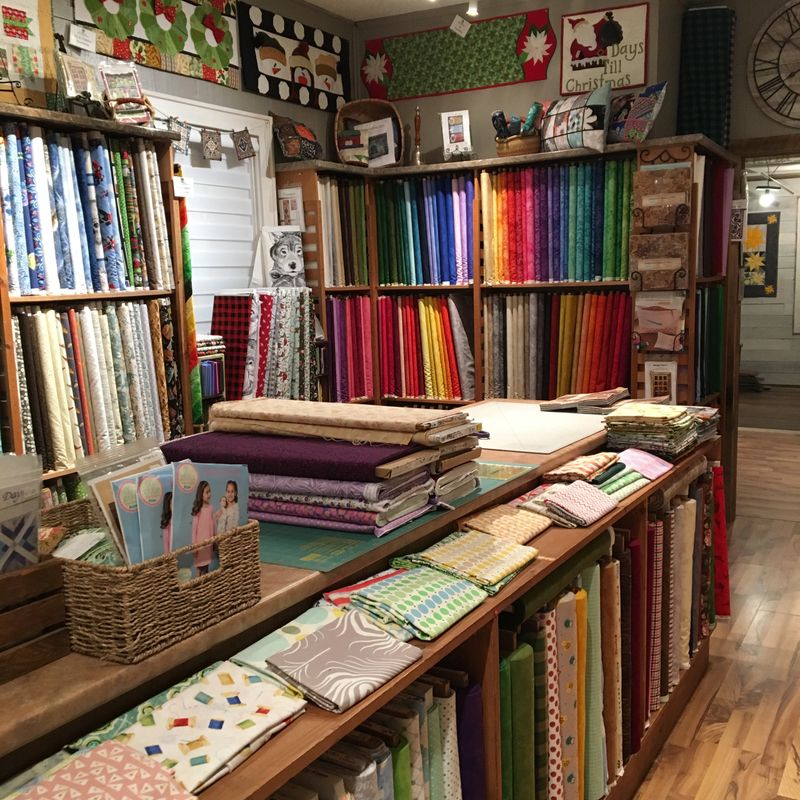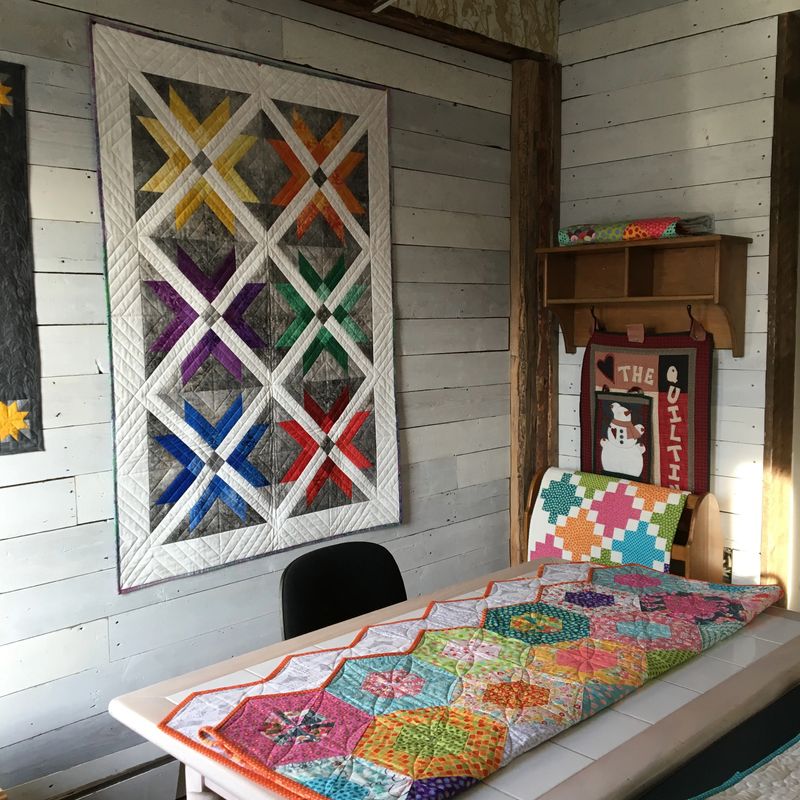 Quilt on the wall: Mexican Star, pattern by Eleanor Burns
Quilt on the table: Science Fair by Jaybird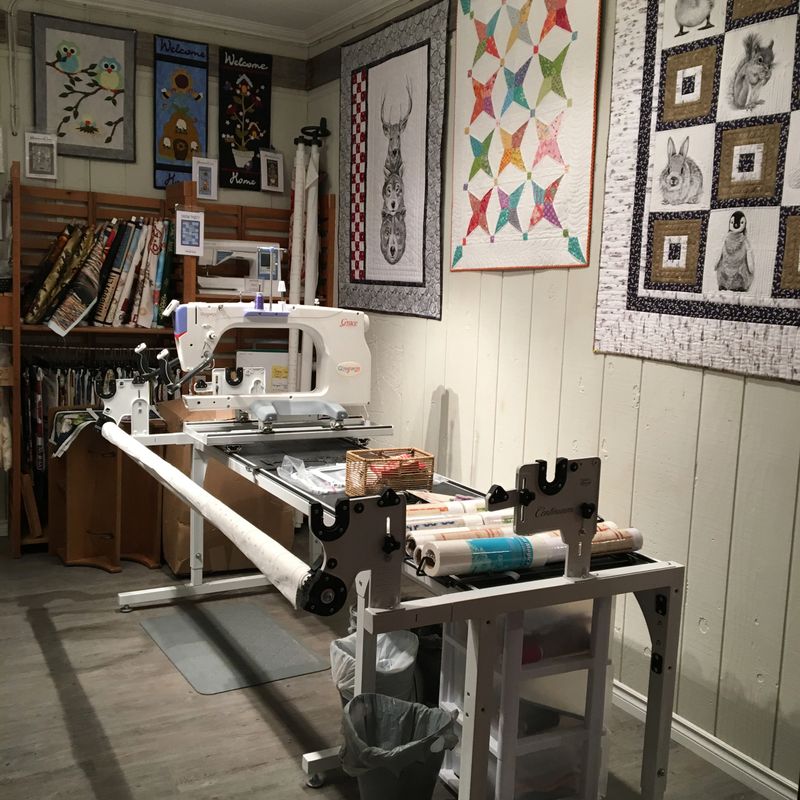 We offer classes to learn how to machine quilt on the longarm. After the basic training, quilters can rent the machine by the hour to quilt small pieces (space allows for a 7 ft. frame.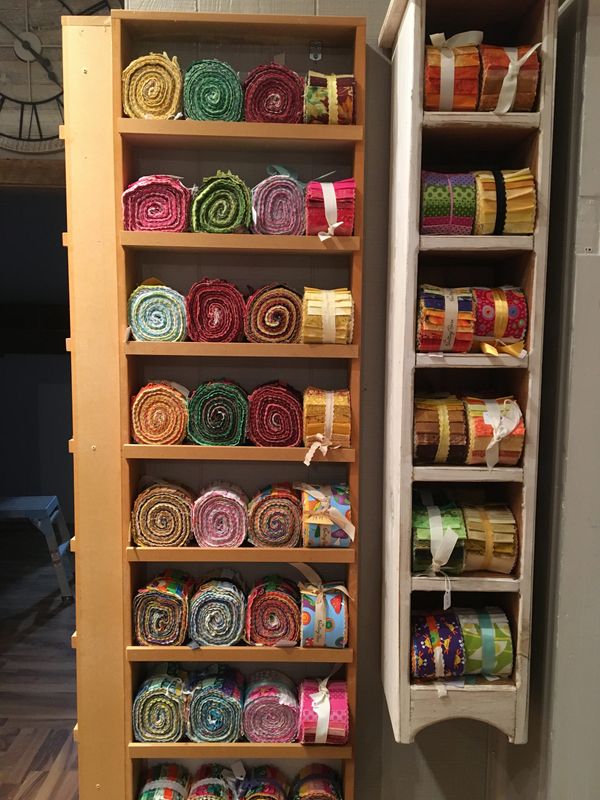 We cut our own "jelly rolls". Perfect to make quilts or rugs.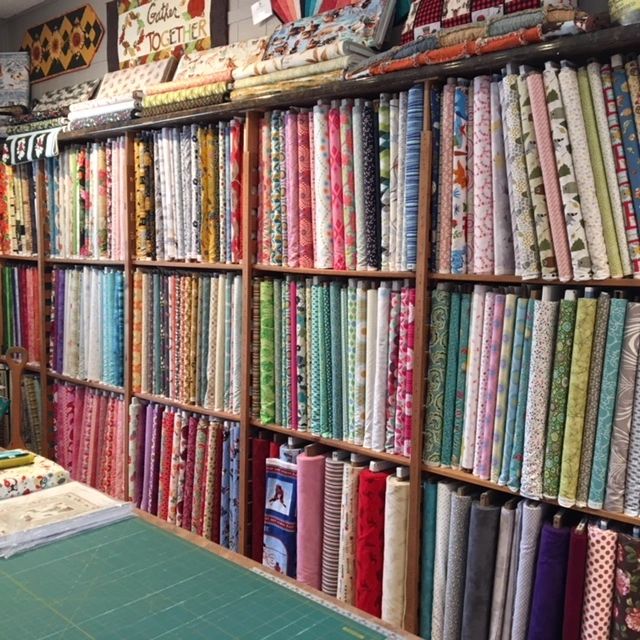 We have fabrics galore!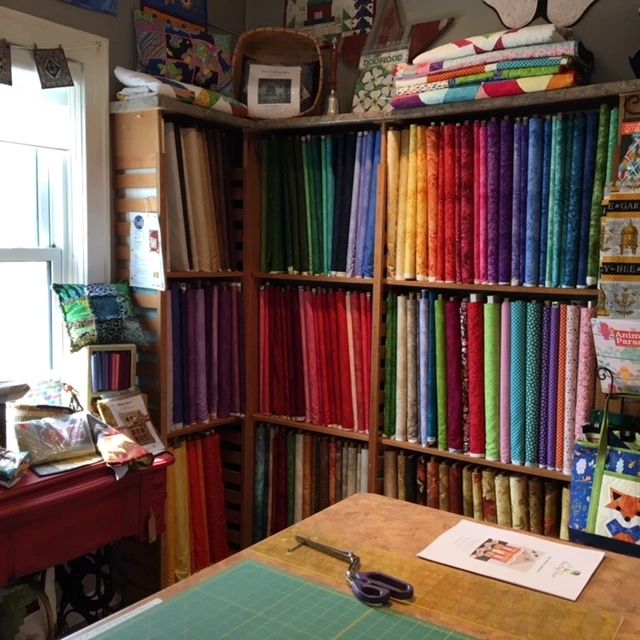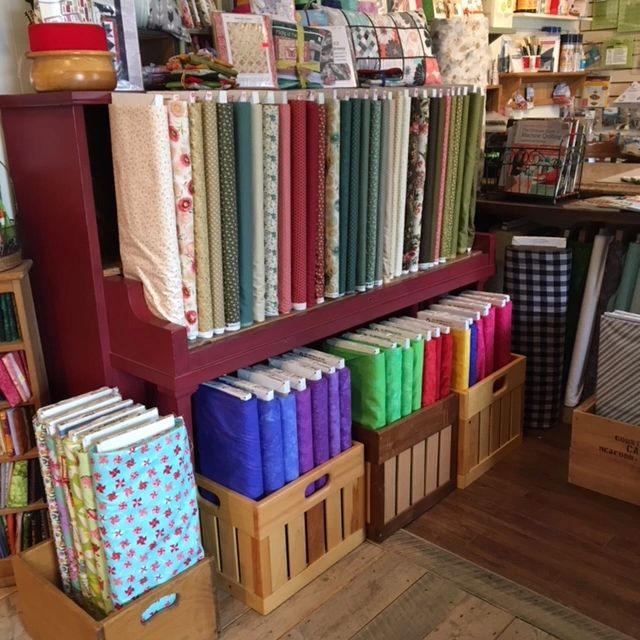 My niece at Déjà Vu Boutik refurbished an old piano that I use to display fabrics.