ALL CLASSES ARE ON HOLD UNTIL FURTHER NOTICE DUE TO COVID-19
BEGINNER QUILTING CLASS - PLACEMATS
Learn the basics of quilting when making these placemats. It's like making a quilt in a small format!
Cost: $20 for each session + supplies (winter classes now full - if you are interested in this course, please call the store at 705 563 8333 and we will schedule a convenient time for you to take this two-part class)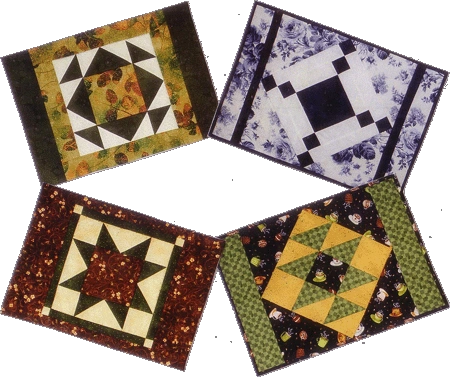 *******
MACHINE QUILTING ON A LONGARM with Suzanne
Would you like to try the Q'nique longarm machine at the store? Suzanne will guide you how to quilt with a longarm machine.  In this class, you will learn how to operate the machine, load a quilt on the frame and practice easy quilting patterns on muslin.
Est-ce que vous aimeriez essayer la machine à piquer Q'nique au magasin? Suzanne vous aidera à piquer avec cette machine. Durant cette session de base, vous apprendrez comment opérer la machine, installer une courtepointe sur les rails et pratiquer des patrons simples sur une pièce de cotton.

Cost/Coût: $40 + supplies/fournitures

If you are interested in taking this class, please call the store at 705 563 8333 and we will schedule a time convenient for you.
****
HOW TO QUILT A BIG DREAM PANEL with Suzanne (by appointment)
If you are interested, please send me an email or call the store at 705 563 8333.
C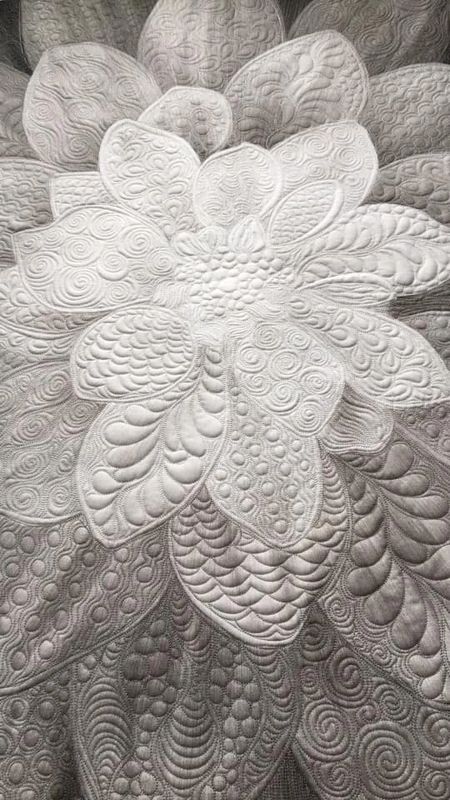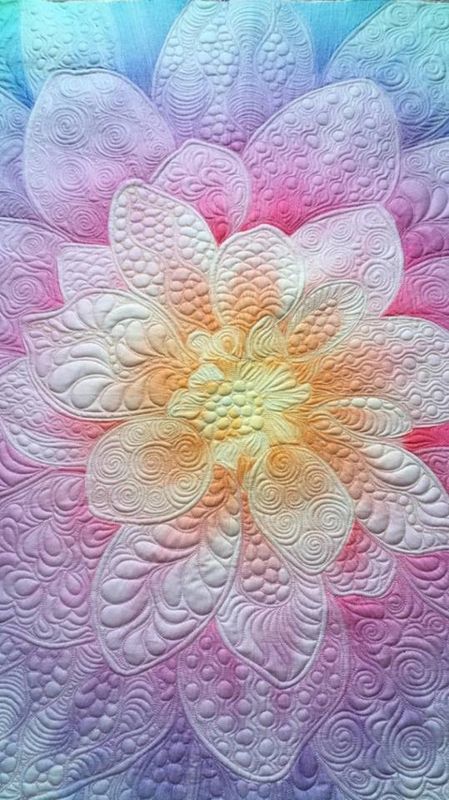 ******
RETREAT BAG - SAC
The retreat bag is a simple zippered pouch with a wide base and a structured opening. There is a casing in the top where two wire frames are inserted.
Ce sac a un entoilage rigide, une base et ouverture larges. Deux tiges de fer sont insérées près de la fermeture éclair pour lui donner sa forme.
Dates will be announced later 
Cost: $20 + supplies (pattern is free from Emmaline)
Coût: 20$ + fournitures (le patron est gratuit d'Emmaline)

*****
HUSQVARNA EMBROIDERY WEEKEND - FIN DE SEMAINE DE BRODERIE À LA MACHINE HUSQVARNA
(There is a chance that this weekend will be cancelled due to COVID-19)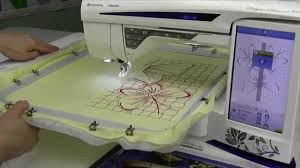 April 17, 18 and 19, 2020 at the Seniors' Hall in Earlton, ON. Call the store to register.
17, 18 et 19 avril 2020 au local des personnes âgées d'Earlton, ON. Appelez le magasin pour vous inscrire.
*************
BLUE CALLA BORONIA BOWLING BAG - SAC BORONIA BLUE CALLA
with Huguette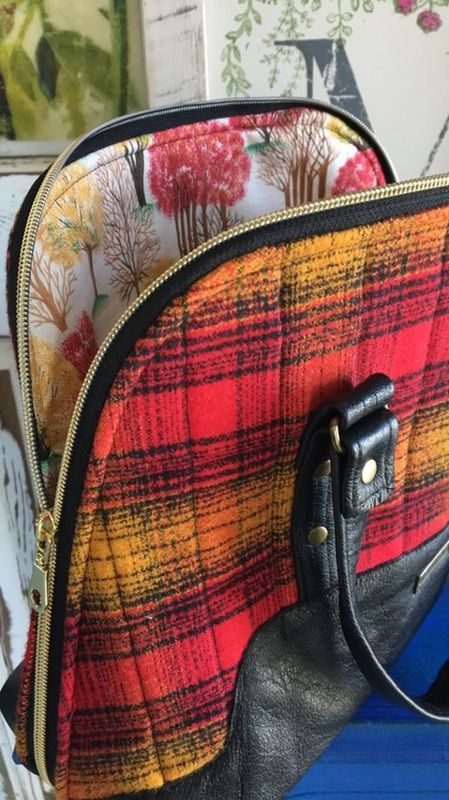 This two-part course will be offered again in the spring. If you wish to make this bag, call the store to find a convenient date for you. Intermediate to advanced course.
Cet atelier sera offert encore au printemps. Si vous aimeriez suivre ce cours avec Huguette, appelez le magasin pour fixer une date qui vous conviendra. Pour couturières intermédiaires et avancées.
Cost: $40 for Parts 1 and 2 + pattern and supplies
***********
ULTIMATE TRAVEL BAG - SAC DE VOYAGE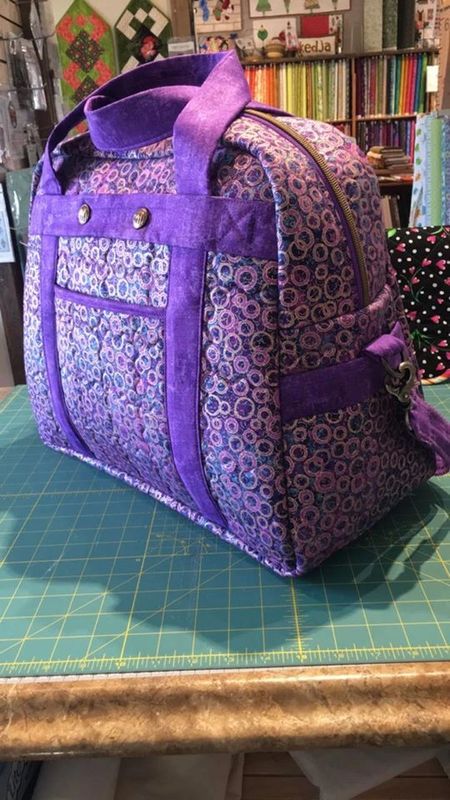 Class to be offered again in the spring.
The perfect travel companion, this functional bag includes a comfortable padded adjustable carrying strap and quick-grab side handles, as well as a handy strap across the back to help secure the bag to rolling luggage. With a zippered and slip pockets on the front, back and ends as well as zippered pockets, the bag will keep everything organized.
Teacher: Allison Doyon
Class limited to three students at a time
PART 1: Saturday, March 14th from 9:30 to 3 pm
PART 2: Saturday, March 28th from 9:30 to 3 pm
Cost: $20 for Part 1 and $20 for Part 2 + pattern and supplies